Take the Commit30 Planner for a test drive!
---
Print a Sample Month
We want you to test drive how the planner can help you achieve your goals. One month of the our weekly day planner is available below as a downloadable PDF. Give the planner a test drive. We hope you like it. If so, please consider ordering a Commit30 Planner today.
Preview of our Weekly Day Planner and Academic Mid-Year Planner:
Not sure what size is best for you? Compare sizes and layouts of each of our Planners & Journals. Print this Size & Layout Comparison PDF.
Digital Planner Sample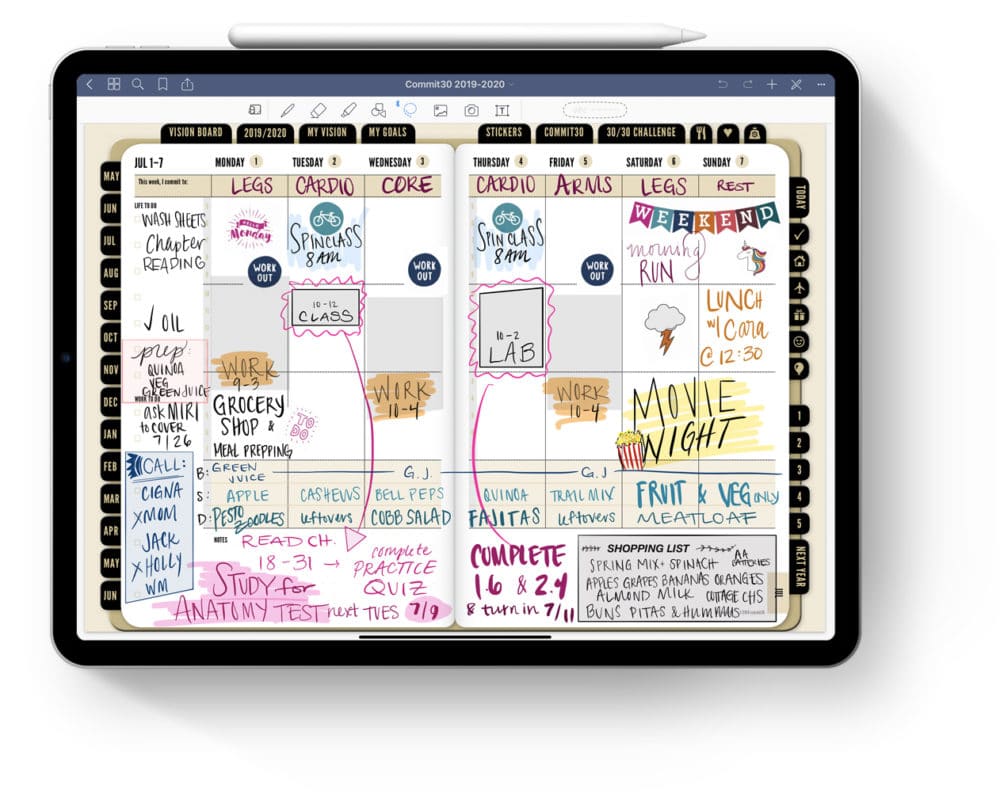 Try our sample digital planner prior to purchase here:
Notice: Do NOT download the digital planner via the Google Chrome Browser.
There is a bug that causes an error in the download. You MUST download with Safari.
First, Get the GoodNotes5 App for iPad – Click Here

How to Import the Digital Sample Planner into GoodNotes 5:

Using your iPad, Open Safari and click HERE – (You must use Safari) This will open the planner in a new window in Safari.
Then click on the share icon
Select "Copy to GoodNotes"
GoodNotes will open --> tap "Import" (Or "change location" --> "Import as New Document")
Done! Now open the planner file from the GoodNotes Documents folder to test out all the features.
FYI, to click on the planner tabs you need to be in "read" mode. Toggle the pen icon on/off to switch between read and write mode.

Please Note:

The sample planner is undated, so you can start at any time by writing in the dates, to test out a month. Our full version planners are dated.
Other ways to import to GoodNotes  Click Here.
---
Featured January 30 for 30 Challenge:
---
Checkout all of our Free Planner Tools HERE
---